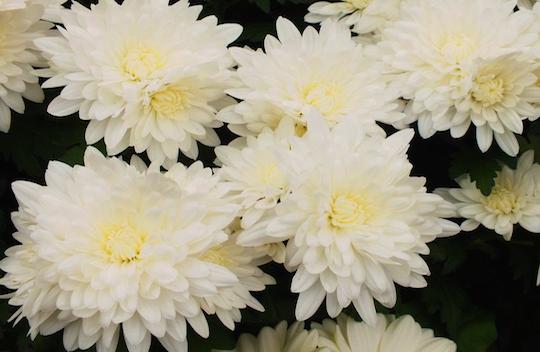 The Mosquito Company is committed to being your choice when it comes to looking for mosquito control or mosquito misting systems in and around the Houston, Austin, and College Station areas. With over 20 years of experience in the mosquito control industry, we've acquired the knowledge and expertise to exterminate mosquitoes and any other pests that may be infiltrating your home or yard. One of the reasons why we believe our mosquito misting systems are high quality and long lasting is because of our usage of pyrethrum.
The Benefits of Pyrethrum
Pyrethrum offers a multitude of benefits when used in insecticide spray. Some of these benefits include, but aren't limited to:
The active chemicals in pyrethrum, the pyrethrins, are toxic to insect nervous systems. Insects lack immunity to these chemicals, so it will kill them in a very fast manner.
Pyrethrum is effective against virtually any kind of insect found in the house or the garden.
It is one of the safest and least toxic insecticides toward humans and warm-blooded mammals.
Pyrethrum is environmentally friendly; it will quickly break down in sunlight and leaves little residue.
Pyrethrum is 100% natural.
Botanical – Pyrethrin
Pyrethrin is the active ingredient in pyrethrum, which is used in our misting systems. Pyrethrins are contact poisons that quickly act upon insects' nervous systems. They are generally combined with a synergist. A synergist is a chemical that enhances the effectiveness of pyrethrins on insects. It is very important that you read the label before you purchase or use any chemicals or insecticides. You should only use them in a way that is consistent with the instructions.
Synthetic – Permethrin
A synthetic (or man-made) version of pyrethrum is permethrin. The difference between permethrin and pyrethrin is that permethrin doesn't have the "knock-down" effect of pyrethrum. However, permethrin has a longer-lasting residual effect because it isn't degraded as quickly by sunlight.
Contact Your Mosquito Control Company Today!
If you're interested in installing or repairing one of our mosquito misting systems, you can give us a call at our Houston office at (713) 468-1980, our Austin office at (512) 506-9411, or our College Station office at (979) 272-6360. If you have any questions about our mosquito systems, please don't hesitate to contact us. We look forward to hearing from you!